Exceptional smart homes
Smart designs, high quality installation
Recent awards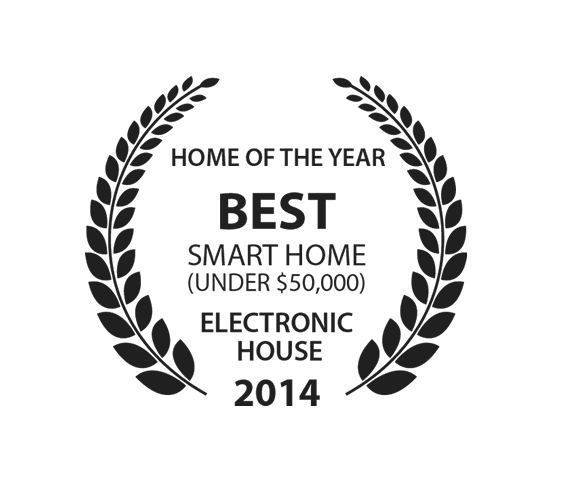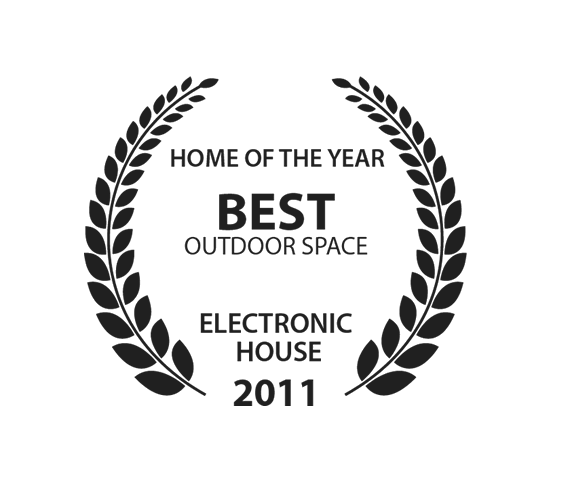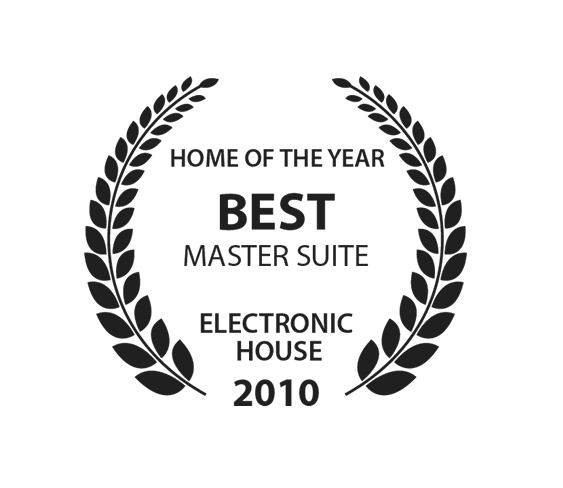 The future of how we live
Audio Impact, Inc. is the premier choice for San Diego home theater system installations and home automation. We specialize in unique customization and integration of all electromechanical and electronic components for your home. A San Diego based company founded in 2000, Audio Impact offers experience and professionalism, and will help you design a custom tailored home theater system or home automation system to fit your needs. Whether you are just looking for a basic TV installation or complete home system integrating home entertainment, audio, security, climate control, and lighting, Audio Impact's professional staff will ensure a meticulous installation that functions reliably, looks exquisite, and operates with no hassle.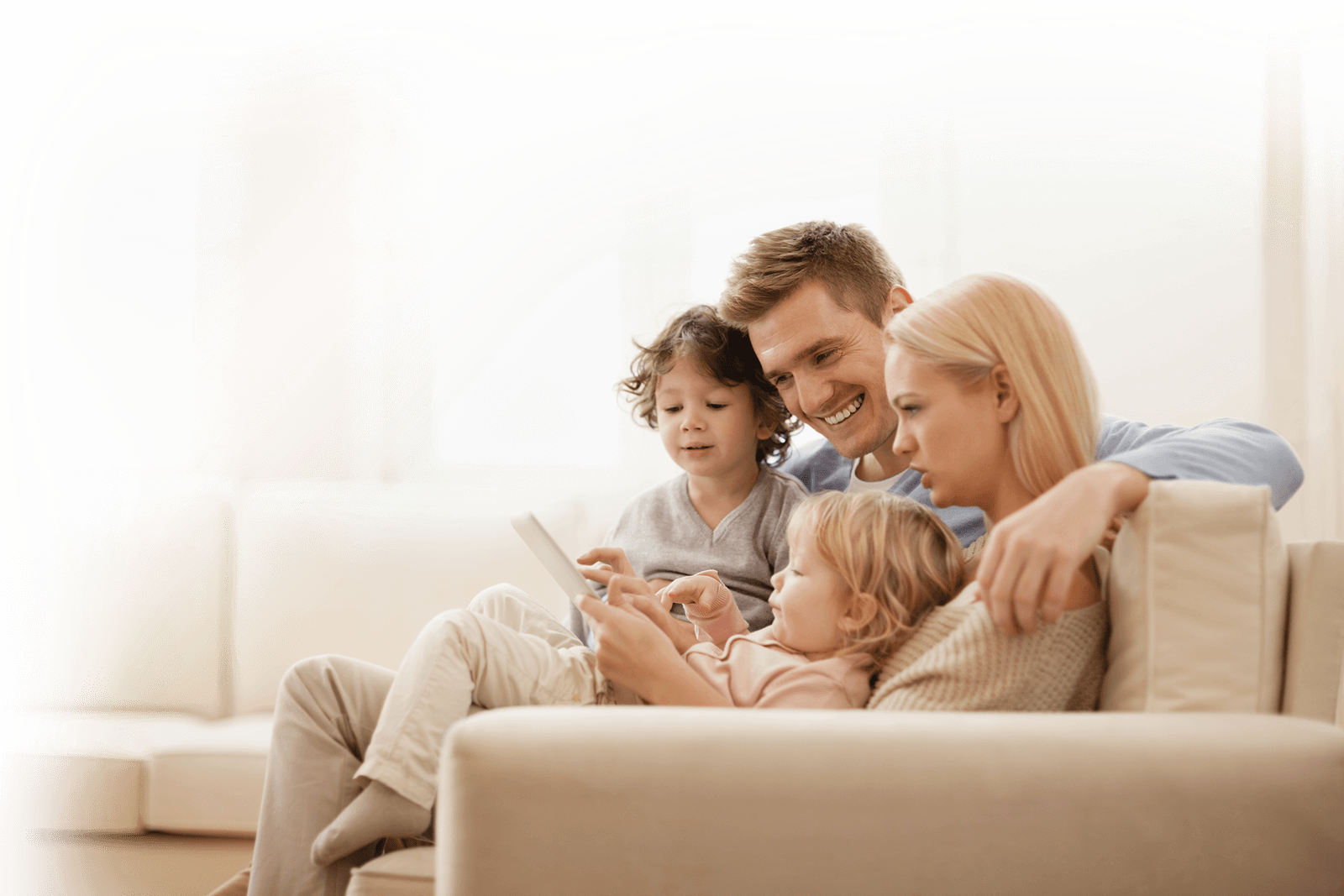 Expect the best
Our rare combination of engineers, system designers, and installers provide total home control systems that showcase creative design, complex integration, and flawless control of your home or business.
Throughout our company, we stand committed to the highest quality home theater installation and complete home automation integration. At Audio Impact, all installations are performed by professionally trained and certified installers. We recognize the special care and attention to detail needed when building your dream home. Expect the best, call us today!

View our customer case studies
We take pride in our work. See some of our award winning work in the below client case studies. Click an image to learn more about each project.

Featured in magazines
Our work is featured in design magazines showcasing our innovative technologies, stylish designs and pristine installation quality.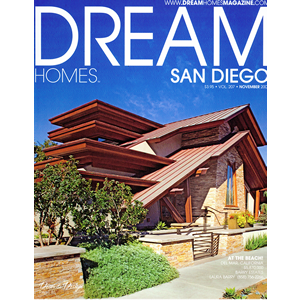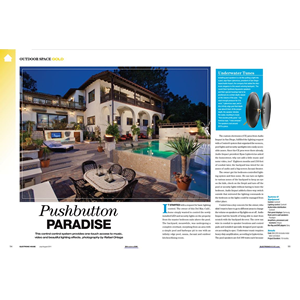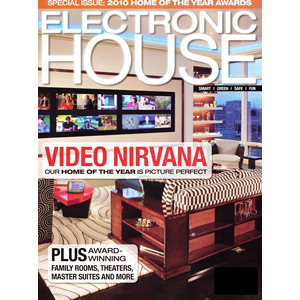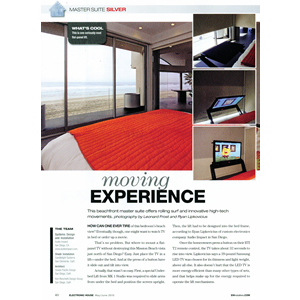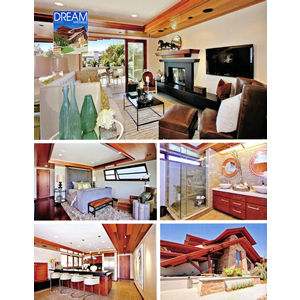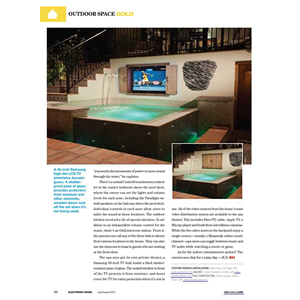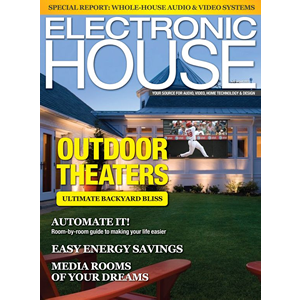 "Everyone was knowledgeable, positive and team oriented. They were focused, efficient, tidy and very trustworthy. Audio Impact has made our dreams a reality."

− Melissa K. in San Diego
"Audio Impact is a superb and cost-effective choice for anyone who wants a high-quality system. I highly recommend them."

− Frank P. in San Diego
"Audio Impact offers competitive pricing, very clean installs, and are timely and professional."

− Dave in Mission Beach
"From start to finish the whole team has been extremely professional, responsive, deeply knowledgeable and really nice."

− Phil M. in San Diego
"Fast service, excellent diagnosing and repair all on the same day that I called. Audio Impact gets my top kudos for their absolutely great service!"

− Craig B. in San Diego
"Audio Impact's customer service is always great."

− Lisa T. in San Diego
"It has always been so easy for us to install our DirectTV boxes in Audio Impact's equipment racks. We strongly recommend these guys!"

− Rainer Zach of DirecTV Poway
About Audio Impact
Audio Impact is a California Licensed Contractor for low voltage systems C7-859630 and high voltage systems C10-859630, and is bonded and insured. Audio Impact is a CEDIA member and has on staff certified CEDIA technicians. Our staff constantly receives training to ensure they are up to date with today's cutting-edge technologies.
Throughout San Diego, Audio Impact's home theater installations feature:

Sales, design, and installation
Completely custom-programmed one-touch remote controls
Dedicated home theaters
100% invisible speakers
In-wall speakers
Lighting control
Pre-wire services for future systems
3D televisionss
LED/LCD HDTV sales and installation
Multi-room audio and video control
Products for outdoor media
Motorized mounting systems
Integration with security, HVAC, lighting, & pool systems
Wireless touch-screen panels
In-wall keypads
Multimedia servers
Video surveillance monitoring
Computer network infrastructure
Professional-grade telephone systems
Video projector systems
Home automation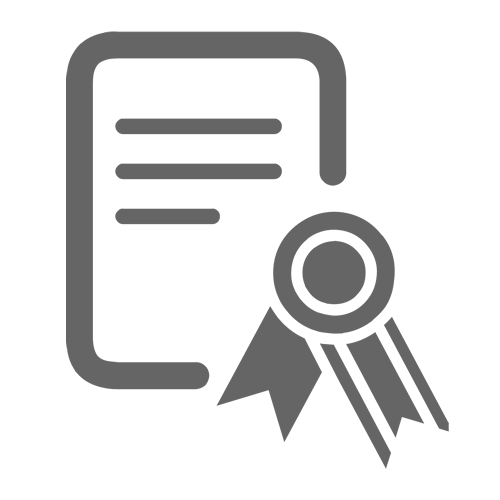 Licensed, Bonded and Insured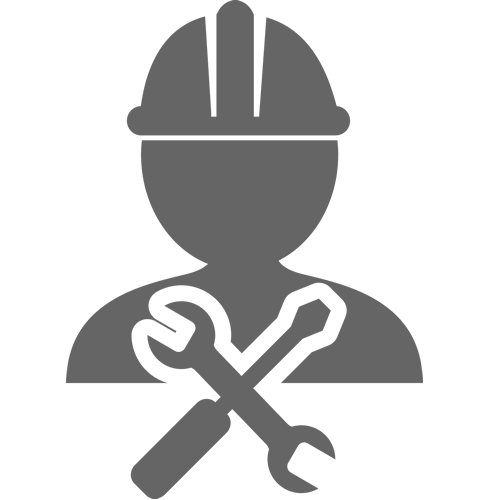 Certified Technicians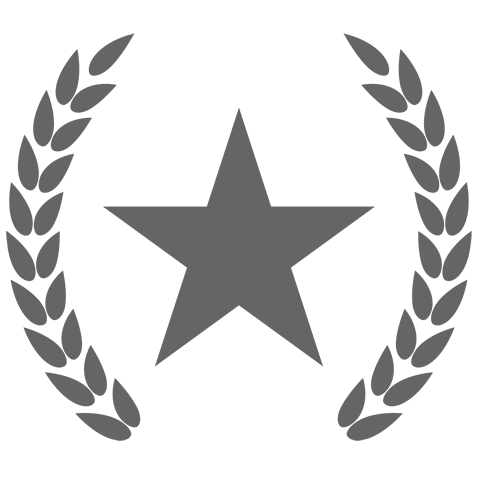 Award Winning Design and Installation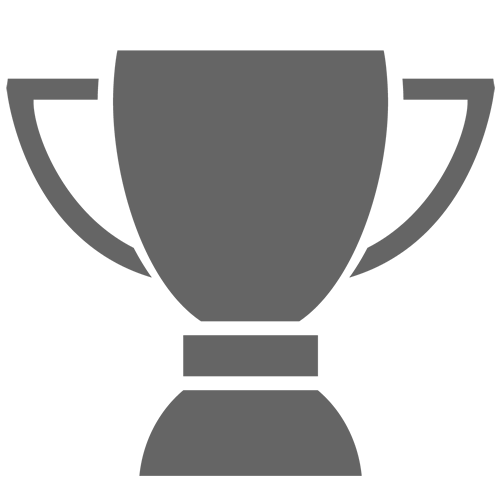 Top Product Distributor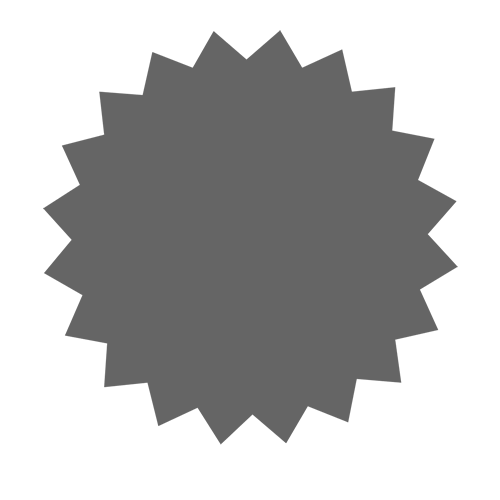 Warranty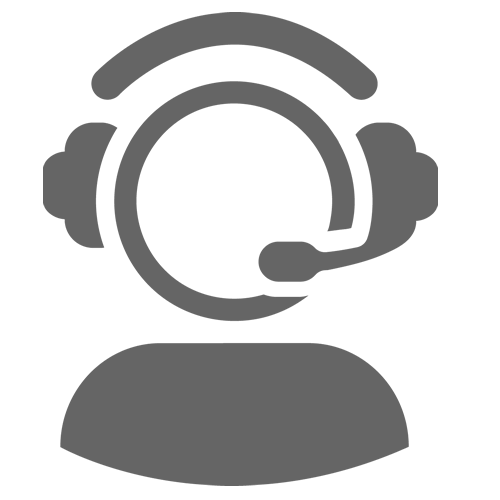 Service and Support